San Diego Comic Con 2017 (Booth 2643)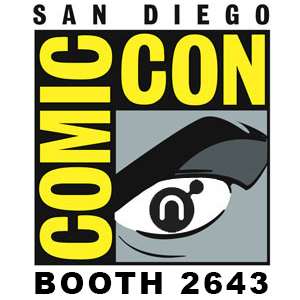 San Diego Comic Con 2017 (Booth 2643)
July 20, 2017 - July 23, 2017
Opening Reception / Jul 20, 12:00AM - 12:00AM
21 days away

加入时间表 (.ics)
分享活动
We are releasing exciting new art prints, shirts, pins, and other surprises (some of which are pictured below). The following artists will be at our booth, #2643 for the entire 5 days:

Drake Brodahl
Lorelay Bove
Neysa Bove
Joey Chou
Scott C.


GUEST SIGNING APPEARANCES BY:

Leslie Hung
Jisoo Kim

and more to be announced...!
SIGNING SCHEDULE:

Thursday
Friday
Saturday
Sunday


more to be announced...Stop by to say hello!


NEW EXCLUSIVE RELEASES:

(Jon Klassen) Crab Enamel Pin
(Nico Delort) Afternoon Enamel Pin
(Nico Delort) Midnight Enamel Pin
(Nico Delort) Midnight silk screen ltd ed of 50
(Lorelay) Deep Sea Mermaid print
(Drake Brodahl) Corgi print ltd ed
(Joey Chou)
(Junko Mizuno) Ravina Wand Enamel Pin